UFC/MMA/Boxing News
The UFC announces their revamped anti-doping policy – this is a game changer
The UFC announced on Wednesday afternoon that they have retained the USADA as the independent administrator for the new anti-doping policy.
Jeff Novitzky (named as the new VP Athlete Health & Performance of Epstein) stated that following about the new policy:
The UFC's goal in this program is the have the best anti-doping program in all of the professional sports.
"UFC drug policy will include unannounced year-round in- and out-of-competition testing. Blood and urine. Unannounced, year-round, in and out of competition testing. Urine and blood testing, any place, anywhere."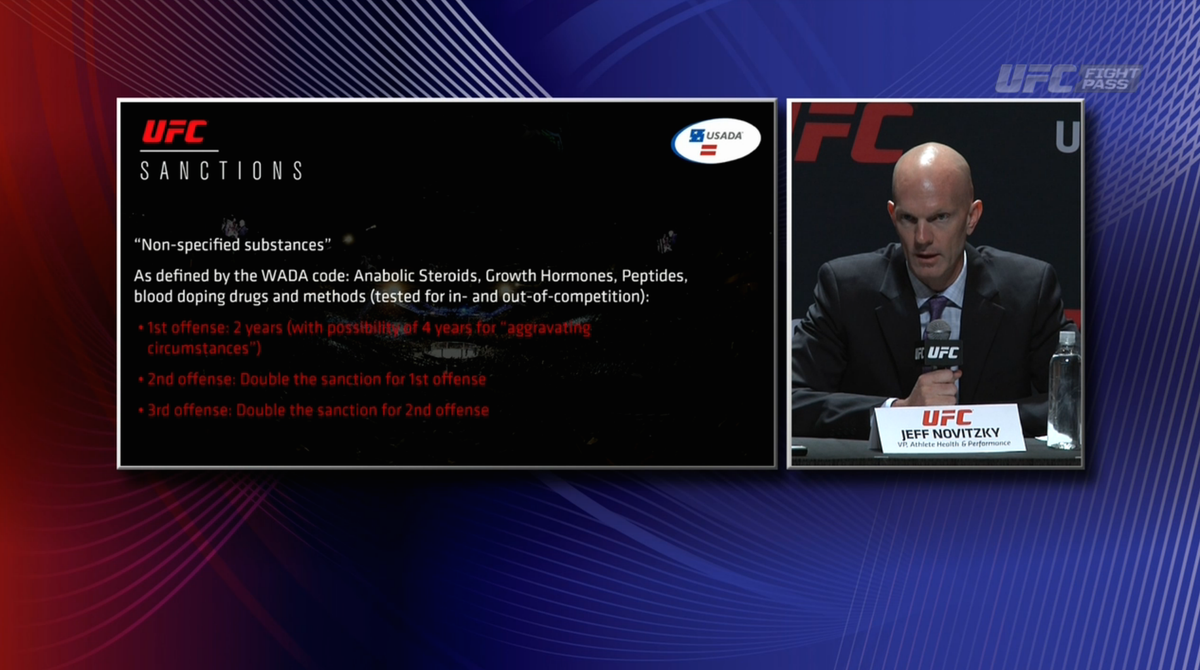 As far as the penalties for failing drug tests include:
2-year suspension, with the possibility of an additional 2 years for aggravating circumstances. So potentially 4 years for 1st-time offenders.
The 1st offense for steroids, GH, blood doping: 2-year suspension w/ possibility of 2 extra years for "aggravating circumstances."
Pre-Fight and a Post-Fight test will be within 6 hours of a fight. The 2nd offense would be double the sanction of the 1st, and the 3rd offense would be double of the 2nd.
The UFC has removed themselves from the testing and let the USADA do all the testing and testing will start on July 1st with everyone under a UFC fighter contract being obliged to undergo these tests.
Finally, the UFC is funding the entire program and each UFC fighter will take an average of 5.5 drug tests per year.